Hello, friends! Today, we want to share with you the latest news about the recent Gincore update. In this article, we'll discuss new features, improvements, and bug fixes that will make your work with Gincore even easier and more convenient. Join us to learn more!
Turnover and Profit Report by Products
Now, the report includes information on the profit generated from each product unit. Previously, only the total profit for all products in an order was available.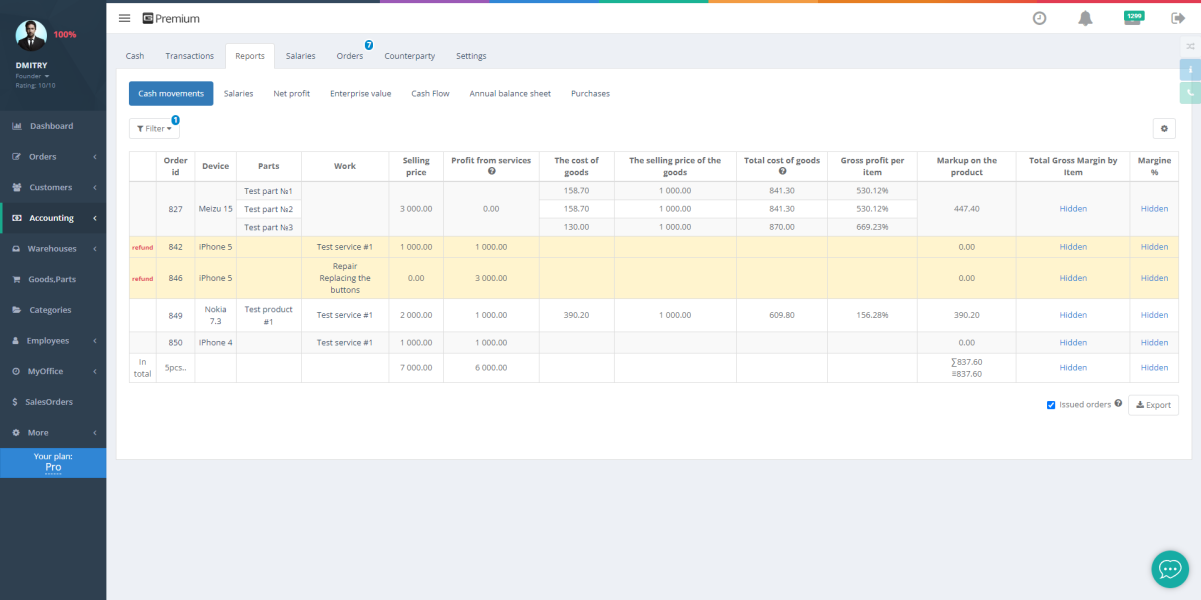 Bulk Order Status Change
This feature is especially useful for those who receive a lot of devices and issue multiple orders at once. Simply select the orders with a checkbox and set the desired status for them.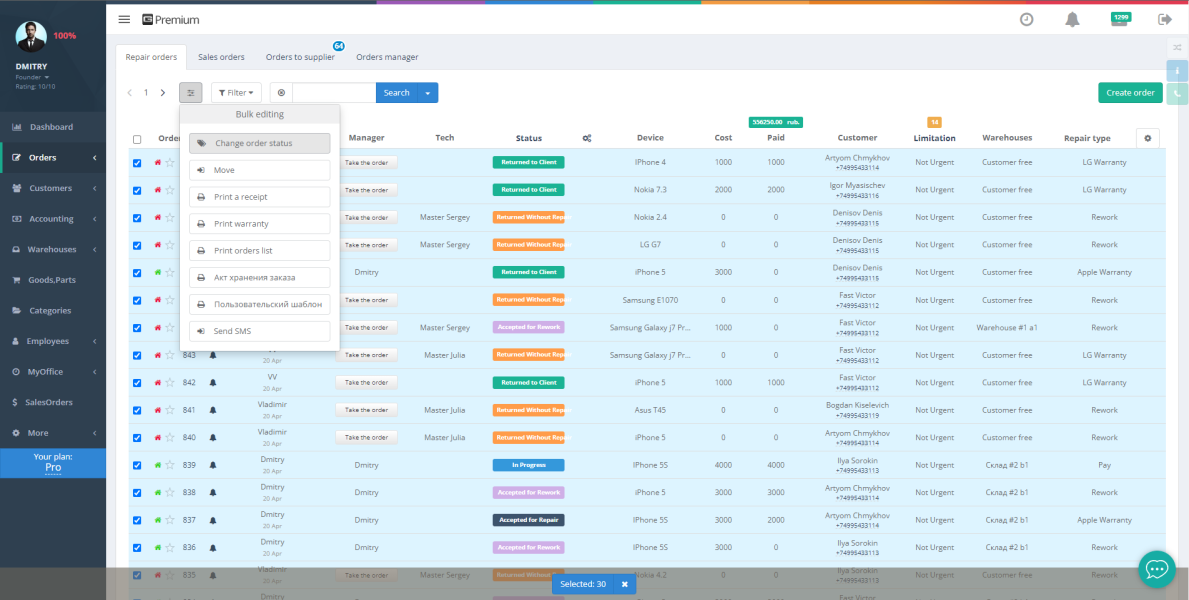 Improvements in Reports
Fixed report of the new salary accrual method.
Report on product purchases from suppliers: improved report table, corrected profit calculation, and return amounts to suppliers are considered.
New Features
In the list of applications, a call recording playback feature has been added if the application was created based on a phone call.
Now you can change the quantity of a product after adding it to an order without creating a purchase request.
Selling products from the warehouse is now possible not only through quick sales but also to a customer's name, the online store order type.
Interface Improvements
In the lists of applications and orders, you can customize columns.
Added quick action buttons in sales or product purchases in the "Products" section.
Quick actions appeared in the transaction management functionality: print, cancel, comments.
Warehouse balances: added a column with retail prices.
In the "Salaries" report, order numbers have become links.
Applying a new price through Enter in orders.
The "Issue" button in cash registers is hidden if there are no corresponding access rights.
Other Improvements
Note for salary payment transaction: by default, "Salary Payment" is set for the corresponding transaction.
By the serial number, in the "quick movement window", you can click to open the serial number card.
Automatic selection of the contractor type when creating it from a supplier order.
Disabling repair types: if the created repair types are no longer needed, they can now be deactivated.
Added change history for the "Note" field in the serial number card.
Added support for WebP images.
Interesting
If a client checked the repair status in the repair status check widget, it will be displayed in the live feed in the client's order card.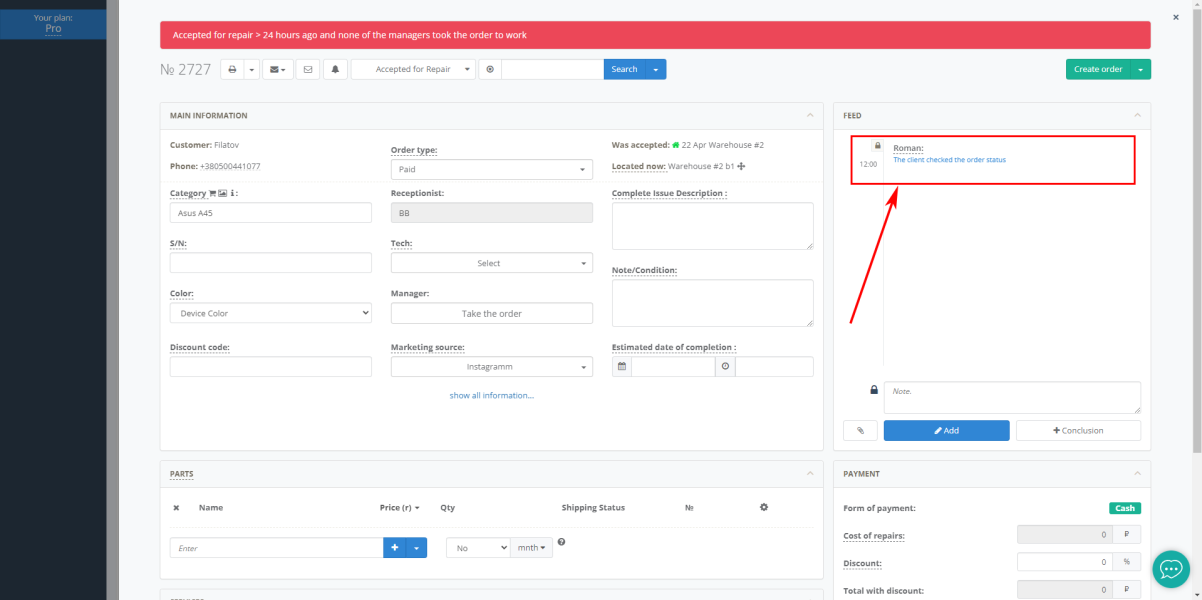 Bug Fixes
The "Comment" column is now included in the export file of written-off products.
Prohibition of making payments from the balance if the amount is less than one cent.
Thank you for staying with Gincore and continuing to grow your business with our updates and improvements! We are confident that the new features and improvements will make your work even easier and more productive. Good luck and see you again in the world of Gincore!
Watch next update 15.08.23. A single document for multiple orders, statistics on the product in its card, corrections.