Greetings, dear users! In today's overview, we will illuminate the latest advancements within the Gincore software. Let us delve into the intricacies of each innovation, allowing you to harness the full benefits to their utmost potential!
Annotations to Serial Numbers. This feature, initially inconspicuous, might appear trivial at first glance. Yet, how often have you desired to append a succinct annotation to a specific product? Perhaps regarding particular attributes or details pertinent to the sale? Now, you possess the ability to affix annotations directly to the serial numbers of products, which will automatically manifest on the label. Hence, each product unit may bear its distinctive note.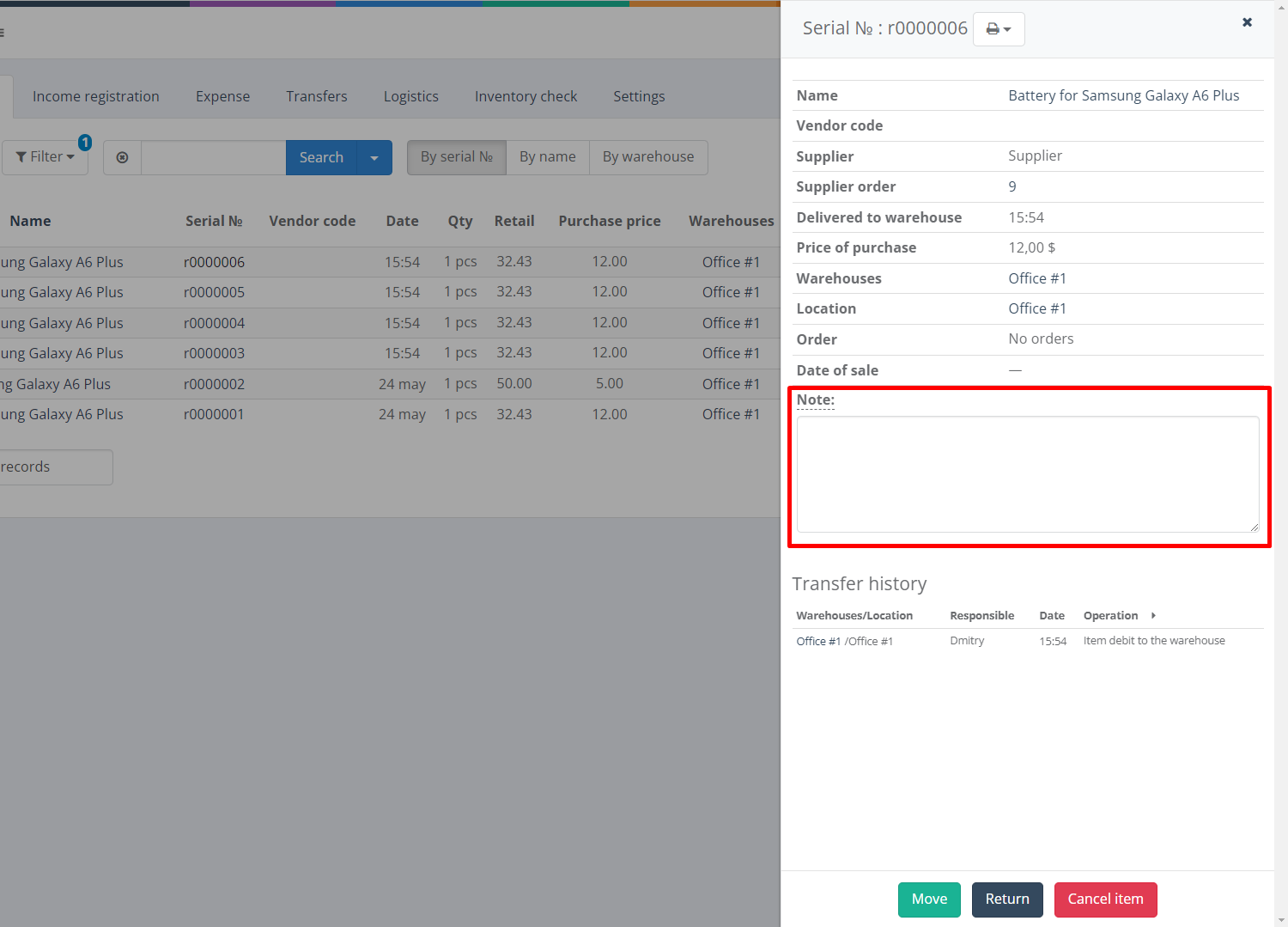 Unified Document for Multiple Orders. Temporal and paper conservation is our motto! Previously, when confronted with, let's say, 10 orders from a single client, one had to produce 10 distinct documents—receipts, checks, or invoices, for instance. However, with the latest update, everything has evolved! Selecting 10 orders now yields a singular cumulative document. For example, 10 orders converge into a solitary invoice for remittance. Convenient, isn't it?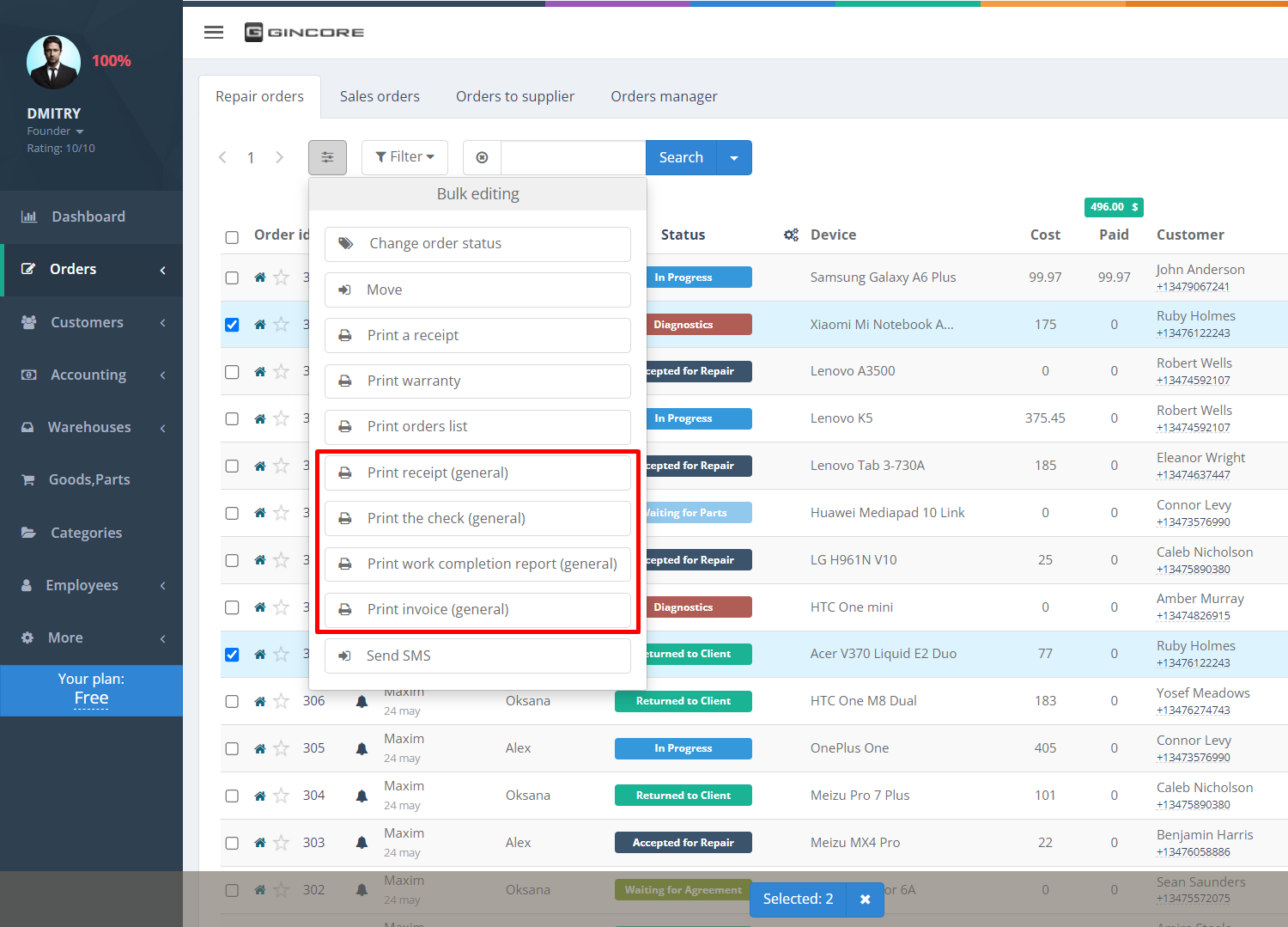 Enhanced Status Display. We observed that extensive status names often underwent truncation, rendering them arduously legible. This issue has been rectified! Status names will be exhibited in their entirety, ensuring that you perpetually glean comprehensive information.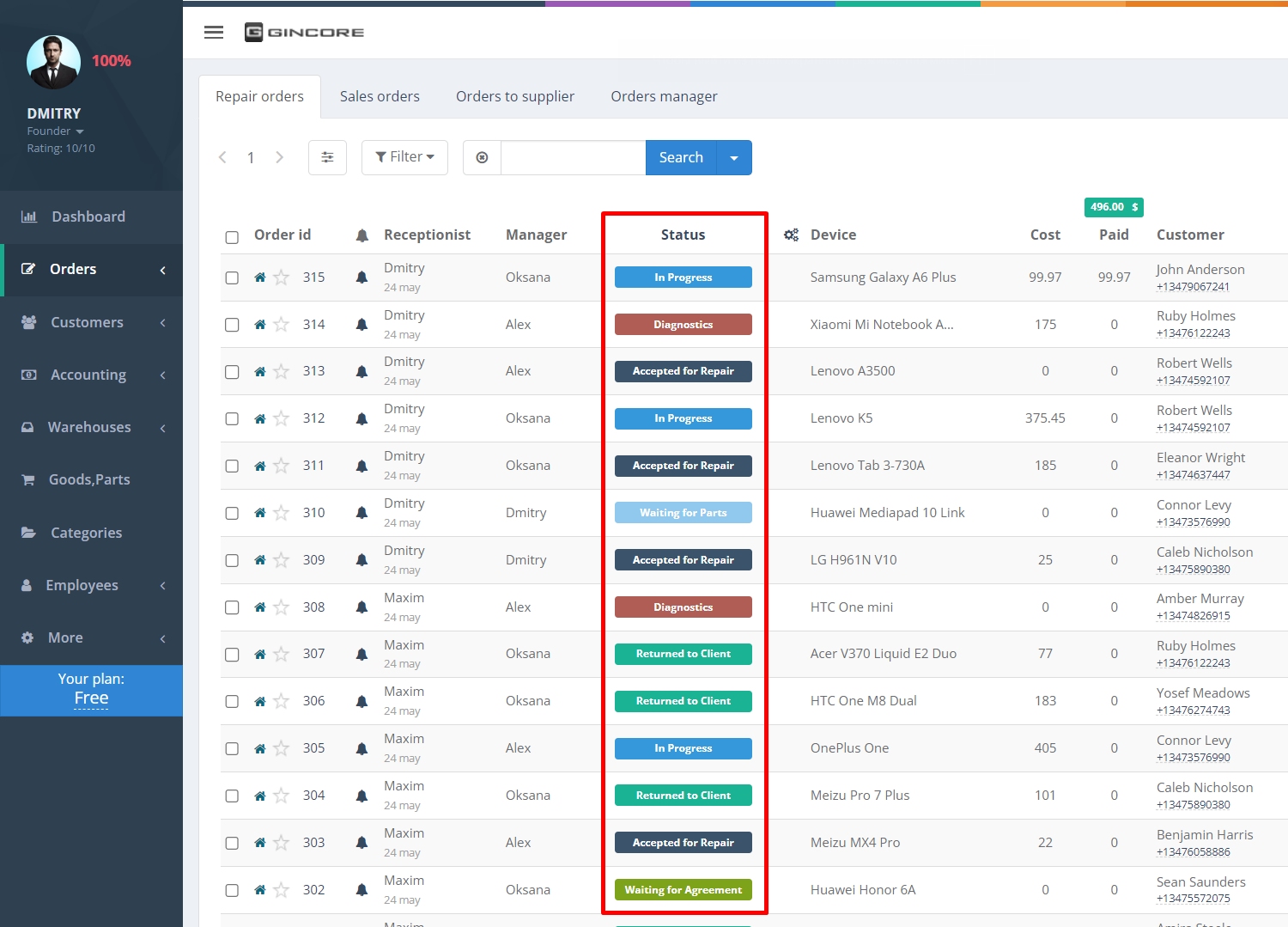 Product Statistics in Its Profile. Information equates to power. We have augmented the information presented directly within the product profile. Now, whilst perusing a product, you can ascertain the percentage it occupies within the overall inventory, the percentage of returns attributed to this product, and, most crucially, the percentage of profit this product generates for your enterprise.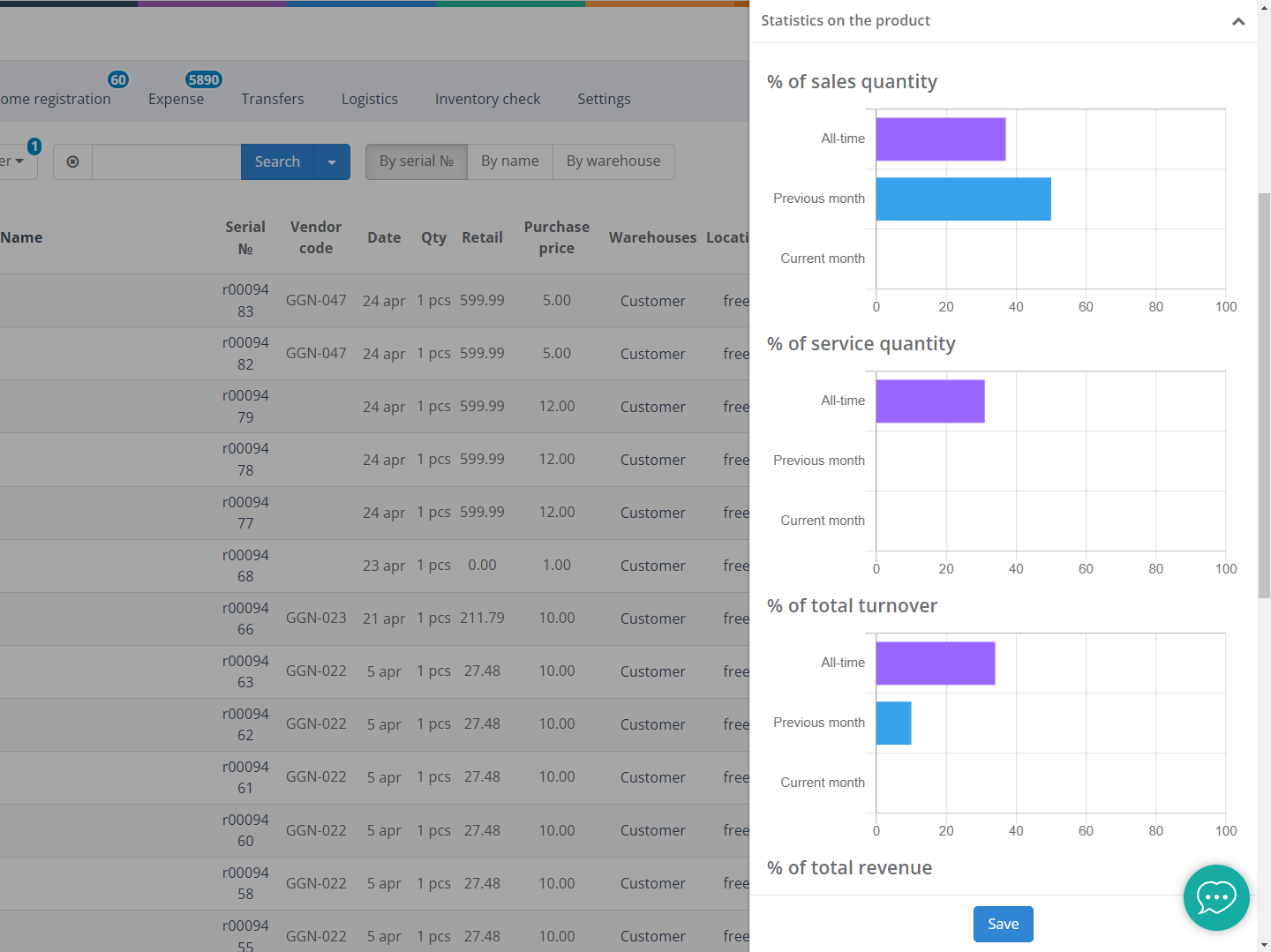 Compilation of Recent Remedies in Gincore: Even More Convenient and Efficient
We take pleasure in unveiling the latest rectifications and enhancements within our software suite. This list has been crafted based on your feedback, and we express gratitude for your observations and suggestions.
Importing Counterparty with Existing Client. Drawing from your feedback, we have enhanced the mechanism of counterparty importation. Previously, if an existing client was detected in the database, a counterparty was not generated. This process has now been refined: when the system identifies an existing client, it automatically associates them with the counterparty. Furthermore, we have refined the messages displayed post-import.
Import Result Notification. It was observed that, at times, the system failed to exhibit messages after imports where products were absent in the database. We have resolved this issue and reinstated the pertinent notification. Thus, you shall remain informed regarding import outcomes.
Shipment of Serial Numbers Interface. Certain users encountered an issue with the antiquated serial number binding window. We have taken measures, substituting the outdated interface with a novel one that permits selecting the shipment warehouse.
Product Nomenclature Import. An error was discovered, wherein imported product nomenclature categorized all items as "device." This flaw has been rectified, and the system now accurately distinguishes conventional categories.
Reservation of Order-Initiated Items. A flaw in the reservation of order-initiated products was uncovered. This discrepancy has been addressed, ensuring the accuracy of reservations.
Turnover Report Export. Reports stand as pivotal instruments for effective accounting and analytics. Some of you encountered difficulties exporting turnover reports. Our team has incorporated the necessary optimizations, resulting in swift and error-free report exports.
Cost Calculation during Conversion. A bug in currency conversion calculations was rectified. Now, exchange rates are computed with greater precision owing to the expansion of numeric precision.
Supplier Order Approval. An issue was identified within the "Receipts" menu that allowed the approval of orders without indicating the supplier, leading to difficulties during subsequent inventory entries. This problem has been resolved.
Salary during Balance Payment. The system erroneously processed salary during order payment from a counterparty's balance. This has been successfully rectified.
Operator Deletion in Telephony Settings. Certain users faced difficulty deleting operators within telephony settings. Measures have been taken, and now the functionality operates as intended.
Cancellation Button in Refund. An issue with the "Cancel" button arose within the order profile during refunds. This oversight has been corrected.
Deletion of Technological Card-Associated Items. An issue emerged wherein items associated with a technological card could be deleted. This resulted in errors when opening said card. Now, such items cannot be deleted, though they can be disassociated from the card to ensure proper functionality.
Our objective remains the creation of the most user-friendly and functional tool for your business management. Each update we introduce to Gincore is aimed at simplification and enhancement of your experience with the software. We thank you for your loyalty and commitment to Gincore! Kindly continue providing feedback, as we shall refine the system to serve each and every one of you.