The features you've been waiting for in this update:
Note to decommissioned goods. At the time of writing off the goods from the warehouse, it became possible to add a comment to this action. You can also leave a general note for a large group of products.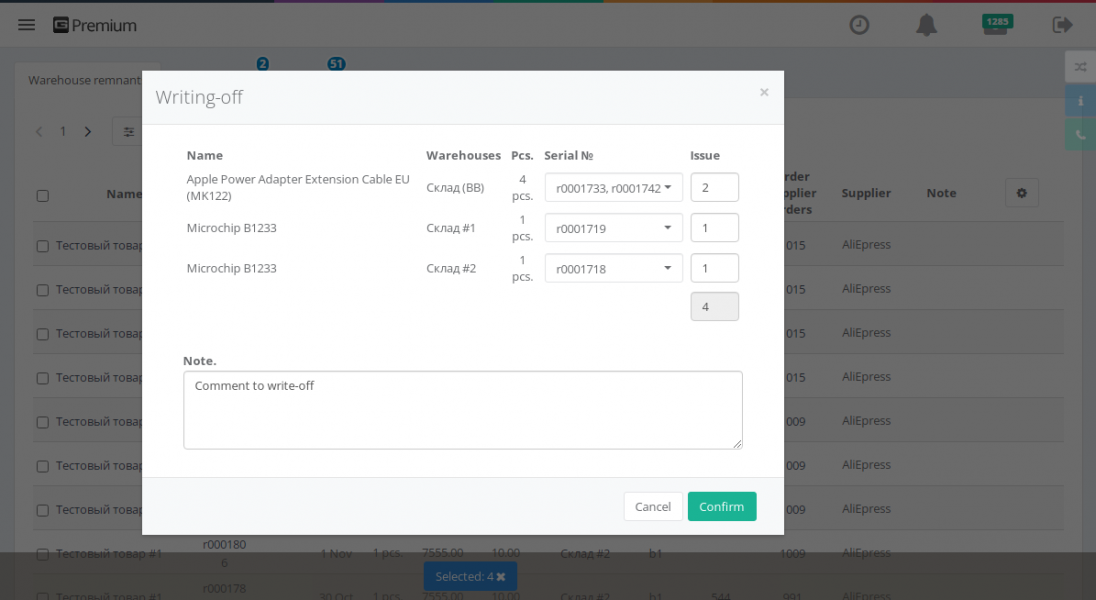 The Delivery address variable for printed documents in sales orders.
The ability to cross out comments in the live order feed.
Creating a category from a product card. Having opened the nomenclature, a plus sign appeared in the additional information section, which will allow you to create a category directly from the product card.
The ability to pay for a supplier's order from a customer's order. After you have capitalized the item, a new tab has appeared that will allow you to pay for the order to the supplier directly from the repair or sales order. This will allow managers who process payments to save time switching between tabs.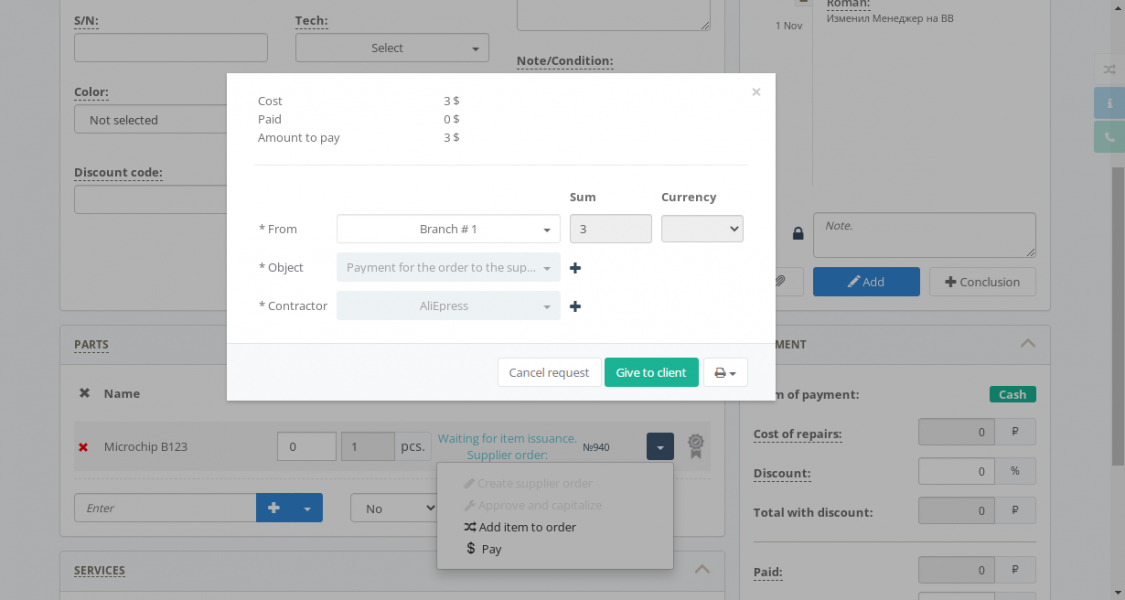 Added sorting of clients by alphabet and ID. In the Clients menu, you can click on the column name and the sort is applied in descending order. When you click again in ascending order.
Import of stock balances with serial numbers. You can upload a file with your own serial numbers through Excel. To do this, you need to specify your serial numbers in the document and load in the usual way in the Import menu.
Notifications. Convenient constructor of messages to employees. You can select an event and channel where to send a message and set up different notification chains for your employees.
Watch next update 01/30/22. Production, new filters, import of serial numbers.